This week, we've decided to create almond-infused vodka. We picked up a bag of whole almonds, and Wayland dropped a few generous handfuls into the Science Jar.




We're expecting this to be a long infusion, and difficult to get a great deal of flavor from the almonds. To help this along, we put quite a few almonds in here, filling about a quarter of the jar.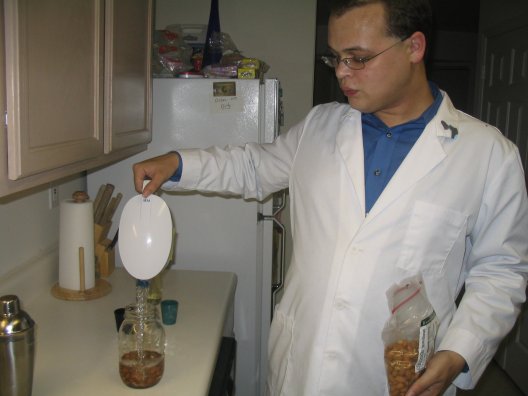 The vodka immediately turned a pale shade of tan, no doubt due to the almond "dust" that inevitably went in. We'll probably have to go back to straining this with a coffee filter when it's done. We'll check back on this in a week.