We have decided not to restart the apple experiment at this time. One of our kind readers mentioned that the apple infusion, despite not being airtight, should be fine as long as it's covered. We'll run with that advice until this weekend, then strain and bottle it before sampling it. Then, if it turns out to be ruined, we'll start again; otherwise we'll declare success.

In the meantime, we sampled the cinnamon vodka last night, about a week and a half into that experiment. Here's what it looked like at the time of testing: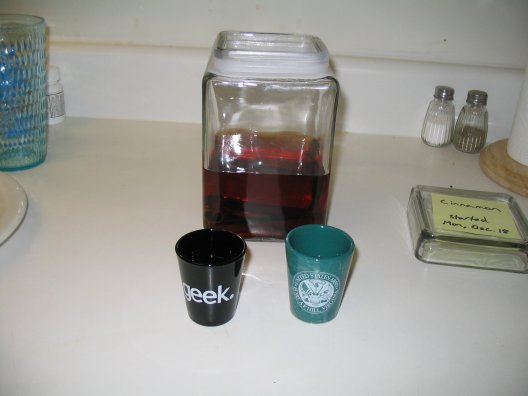 Brendan lost the coin toss, and was the first guinea pig. After trying the vodka, though, he called it a win.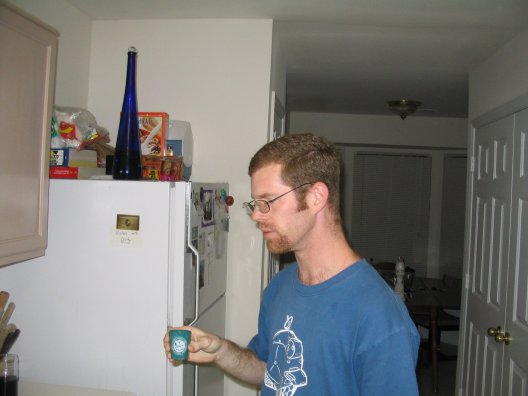 Wayland took the second shot eagerly.




We decided that the vodka is quite distinctively and deliciously flavored, though the flavor is not quite as strong as it looks from the color. We believe it is nearly ready for bottling. We will let the infusion continue until this weekend's New Year's Eve party, and bottle it then.