A mad scientician never knows when a beaker will explode or a Tesla coil will overload, so he must always be fully alert. As such, caffeine is a mad scientician's best friend. Since we began this undertaking, Wayland and I have wanted to create a coffee-infused vodka, but unlike our previous experiments, our research has failed to find much in the way of guidelines. Therefore, this will be our first off-the-cuff experiment.

The only information we could find is that this infusion should happen quickly -- within a day or two. The amount and type of beans, however, we are guessing at. Particularly, we have no idea if this should be done with roasted or unroasted coffee beans. Ultimately, we decided to use roasted beans, since we already have an impressive supply on hand.

We buy whole bean coffee from Starbucks, and grind and brew them at home. (Despite this, I have never successfully managed to order a coffee at Starbucks; their menu is in some strange foreign language that wasn't taught at Mad Scientician's Academy.) We currently have several varieties available, and decided to perform this experiment using Kenya. Why? Because Kenya's got lions. Believe it!

Brendan began the experiment by pouring some coffee beans into the jar.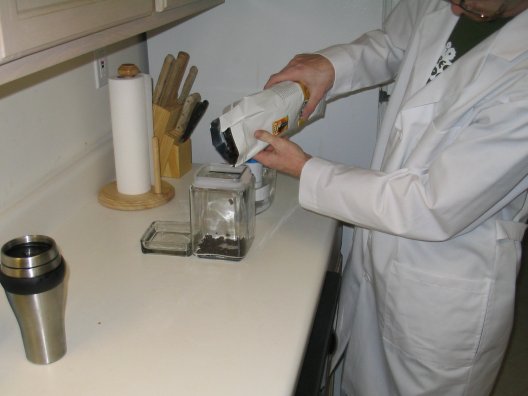 We didn't want to overdo it, since coffee has such a strong flavor, especially a bold coffee like Kenya (medium blends are for wussies). We put in just enough to cover the bottom of the jar. It's possible that even this is too much; we will find out soon enough.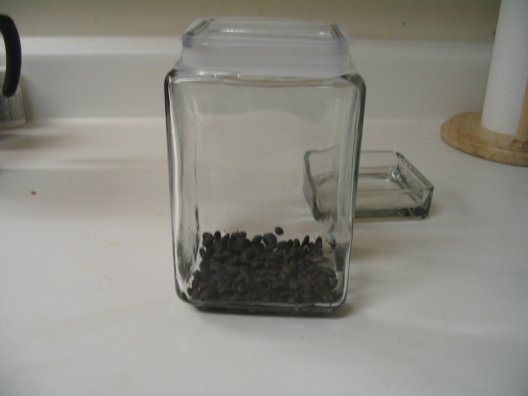 Wayland completes the initial stages by pouring the filtered vodka into the jar.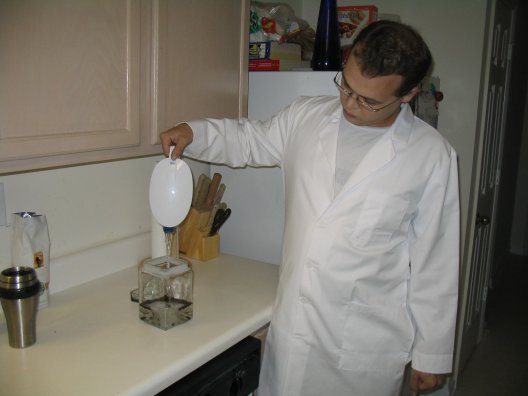 The coffee beans float on the surface of the vodka as they impart their flavor.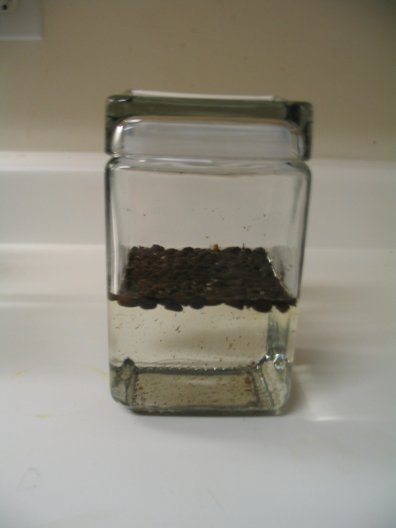 Several questions remain unanswered. We hope that the experiment will reveal these answers, though we also welcome input from our readers.

1. Will the roasted beans do, or will we have to track down unroasted ones somewhere?
2. Will the beans impart their caffeinated qualities, or merely their flavor?
3. Did we use too many beans? Too few?
4. Where the heck do you buy airtight Mason jars anyway?