Our vodka infusion experiment for this week is grape vodka. Tomorrow, we will post the results of both the chocolate and coconut vodkae.

We used about 25 seedless white grapes for this infusion. We pierced each grape through twice with a toothpick, to release the flavor slowly.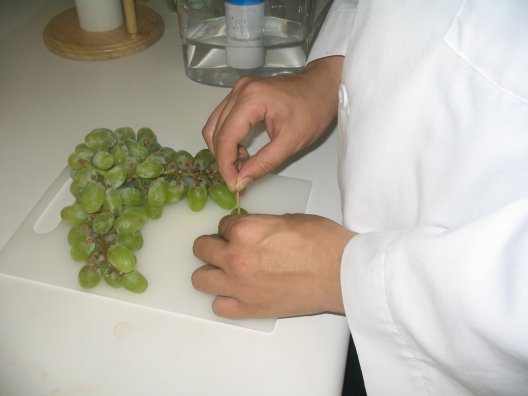 In retrospect, it would probably end up looking a lot cooler if we had used red grapes, but this should come out pretty tasty. We'll check on it in a week and see if it needs more time.