A few days ago, we tasted the ongoing coconut vodka infusion for the first time. We entered this experiment blindly, not knowing how long it would take, but we suspected that it would be a while. We consider these suspicions confirmed.

As you can see, some of the coconut particulates give the vodka a swirling white appearance, but for the most part the vodka still looks like vodka.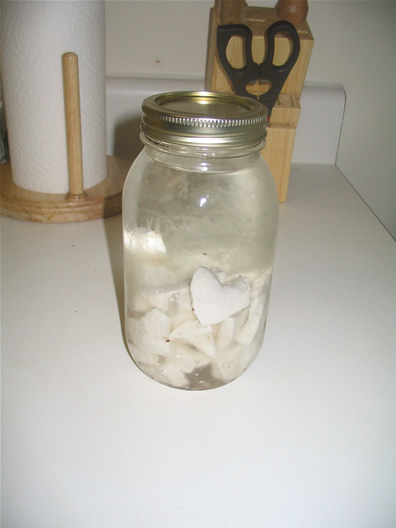 Wayland tried the first sample and was underwhelmed.




"You get a hint of the coconut flavor," he said, "but overall a pretty bland experience right now."

I sampled the vodka next.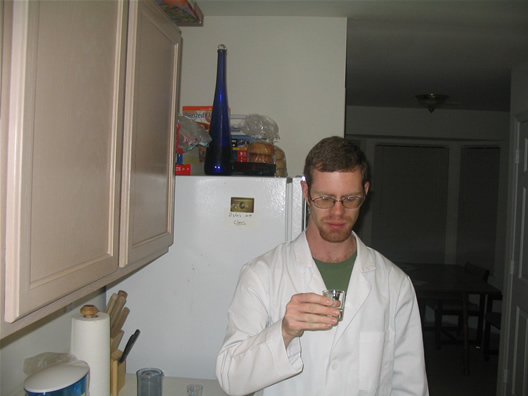 I have to concur with Wayland; you can almost taste the coconut, but at this point -- two weeks into the infusion -- it still tastes mostly like vodka. We added a spoonful of sugar, hoping it will help set the infusion, and will continue to sample it periodically.