This week we are making garlic vodka! This has been done at least once before, by the Vodka God, though we are going about it in a different way. Arthur's garlic vodka, being a last minute decision, was created using minced garlic and Cîroc vodka, whereas we are infusing halved cloves of fresh garlic in our usual quintuple-distilled baseline vodka.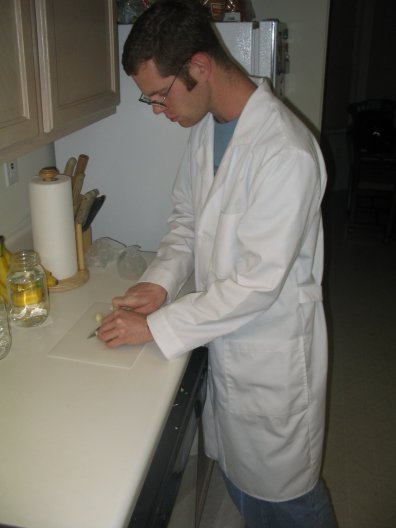 Brendan cuts three cloves of garlic in half. We considered slicing them further, but did not want to make the garlic flavor overwhelming; if it doesn't turn out strong enough, we may try it again with sliced garlic.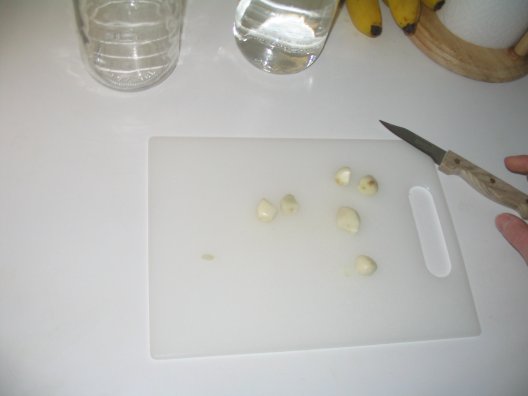 We'll give this a try in a few days. Tomorrow, check in for the first results of our Grape vodka!