We sampled the pineapple vodka last week, and believed it to be ready for bottling, but we were delayed in bottling it and testing it in a cocktail due to Wayland coming down with the flu. Fortunately, the extra infusion time has served to make the pineapple flavor more pronounced.

There was a degree of give-and-take in this infusion, as the pineapple itself soaked up a great deal of vodka, causing the pieces to expand to nearly double their original size. (Please note that this is an estimate based on memory, not precise measurement.)




We filtered the vodka through cheesecloth to remove pulp and other particulates as we bottled it.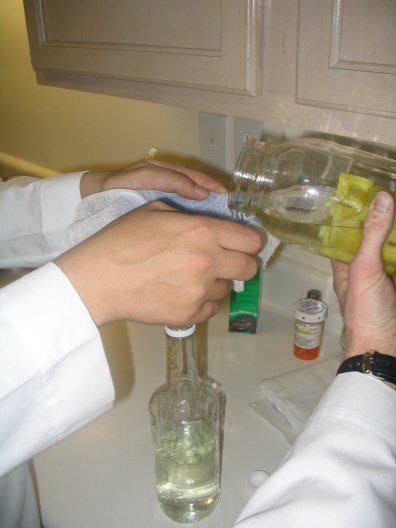 Unlike any of our previous experiments, the pineapple vodka hardly changed color as a result of the infusion; only a vague yellow tint is visible.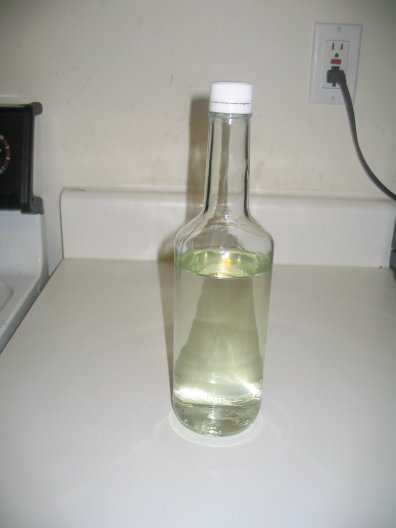 We gave the vodka another round of sampling to see what difference the additional time made. We were quite pleased with the results. When it first enters your mouth, the initial taste is still mostly vodka, but it is mild and subsides almost instantly. In its place, only pineapple remains, subtle but distinct.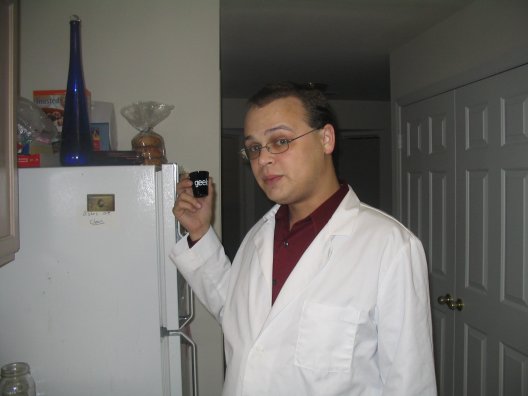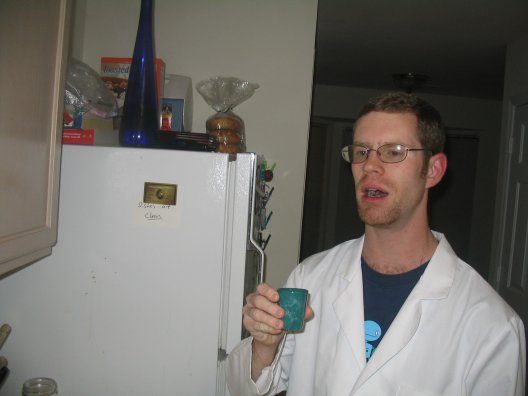 Sadly, this is the best reaction photo of me that we could get, despite my drinking three samples for the purpose. (Work, work, work...)

Wayland volunteered to taste the pineapple chunks this time. Apparently, they were even more horrid than the strawberry slices from that experiment. The pineapple had given up all its flavor to the vodka, and absorbed a great deal of vodka in return.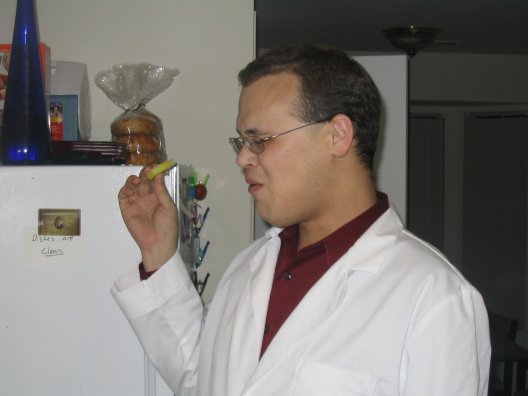 The initial sampling completed, there was only one task remaining: testing the infusion in a cocktail. Since we're sure everyone was expecting us to create another tropical-style drink, we decided to do something else entirely.

Pineapple Bull

Over ice, pour:
2 oz. Mad Scientician™ pineapple vodka
4 oz. Red Bull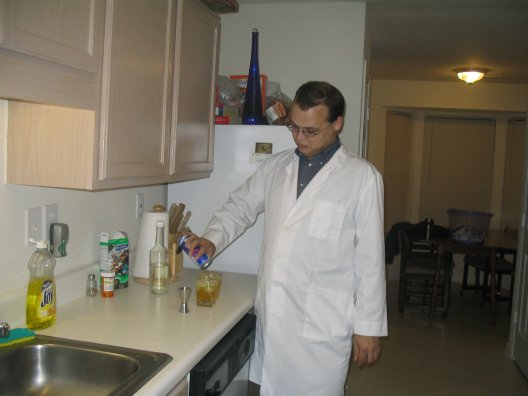 We were surprised at how underwhelming this drink turned out. Not only did the pineapple flavor hardly show up, the flavors of the pineapple vodka and Red Bull seemed to cancel each other out, leaving a nearly flavor-neutral drink.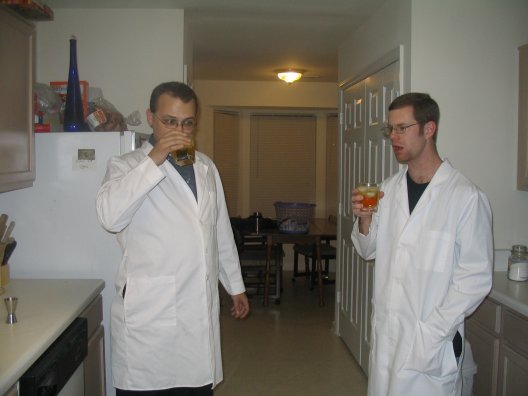 You see, I am shocked and appalled at the lack of flavor! Or perhaps I need to train myself not to exhale so hard when I drink, at least when photos are being taken.

Brendan's score: 2 flasks out of 5
Wayland's score: 3.5 flasks out of 5
Overall score: