Oddly enough, the first batch of infused vodka that both Mad Scienticians agreed was universally bad was not a new experiment, but a repeat. Our initial attempt at strawberry vodka, completed a month ago, was a resounding success; it was so good, in fact, that the bottle was consumed faster than any other thus far.

When we set out to replenish our supply, however, we made two fatal errors. We used strawberries that were not quite at their prime, and we inadvertently used about two-thirds as many as with the first batch. As a result, the product proved undrinkable.

We disposed of the unfortunate vodka in a small, tearful ceremony in the lab. An MP3 of "Taps" was played in the next room.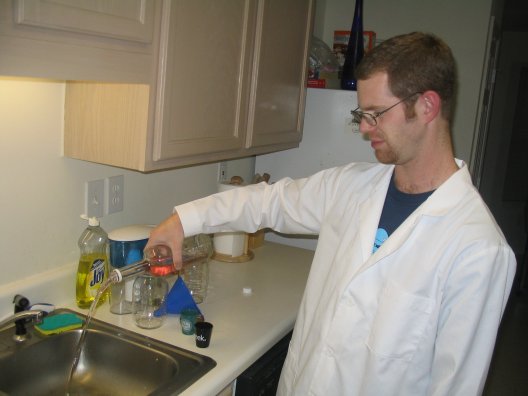 Worry not, however; this solitary incident has not weakened our resolve. We intend to repeat this experiment yet again this weekend, after acquiring fresh strawberries.