Last year, we mailed a bunch of samples of infused vodkae to our friend, the reknowned blogger and webcomic author The Ferrett, who shared it with some friends and wrote a review for our site. (You can read his original three-part review here, here and here.) Recently, we sent another batch of samples to him in San Diego, where he's attending the Clarion Science Fiction and Fantasy Writer's Workshop.

The other day, he sent us a few photos as a sneak preview to his review. The pictures resulted from a ten-dollar bet, in which someone challenged the Ferrett to drink a cup of our garlic, habanero, and black tea & lemon vodka infusions, mixed together. Never one to turn down an easy ten bucks, or even an excruciatingly horrifying ten bucks, Ferrett accepted the challenge.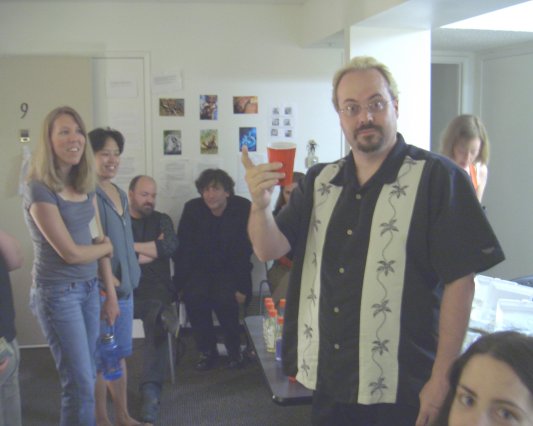 Here, the Ferrett steels himself for the task. His eyes boggle at this turn of events, but the rest of his face says nothing but determination. (Eagle-eyed viewers may spot Neil Gaiman, who is one of Ferrett's Clarion instructors, in center background.)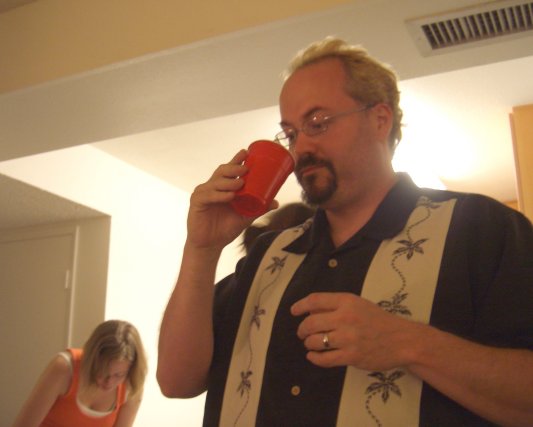 Ferrett sniffs at the cocktail of doom. What could be running through his mind at this moment?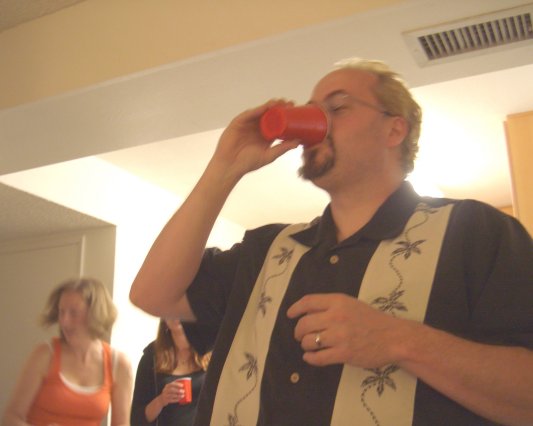 Without further ado, he knocks it back.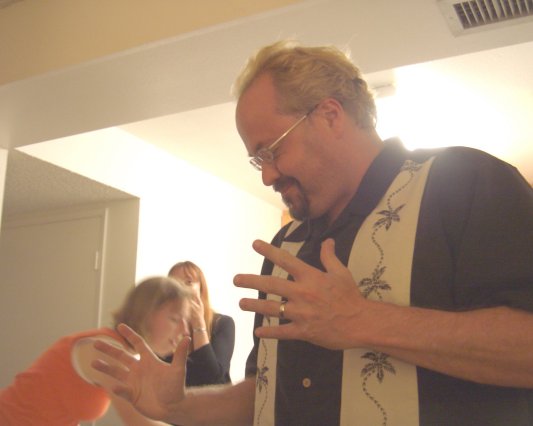 At first, he reels at the sensation as the mixture rolls down his esophagus...




...Then shock sets in as the sensation spreads through his body to his extremities. The shakiness of this photograph reflects the turbulence of his very soul at this moment.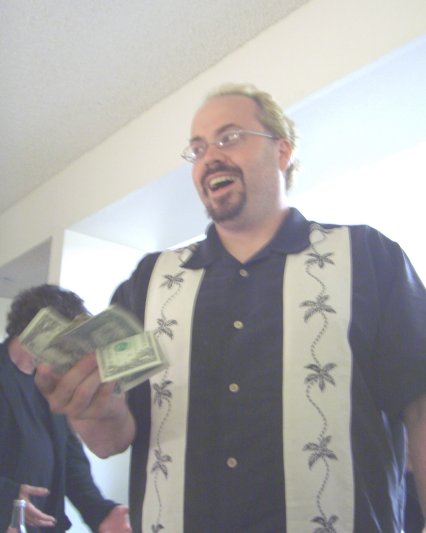 Shortly enough, however, Ferrett recovers his faculties enough to claim the spoils of triumph. Huzzah!


---

Ferrett also included a photograph which is unrelated to all of this; in fact, we're not sure if he included it intentionally at all. But it's damn cool, so here it is: a chart drawn up by Scott McCloud, classifying artists on a four-directional spectrum. You can read a more detailed description at Ferrett's post about the run-in.