Today, the Mad Scienticians are heading back into the lab to make a new vodka infusion. (You didn't think we were giving them up, did you?) This time, we are creating peach-infused vodka.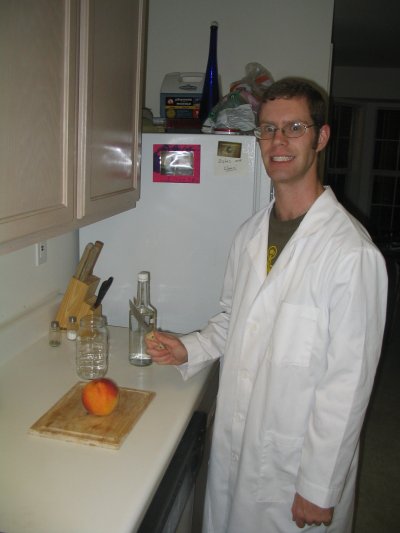 I don't know how the rest of the world associates peaches, but here the U.S., peaches are largely associated with the South; particularly Georgia and South Carolina. However, much as we learned about the kiwifruit, its history draws back much further than that. In fact, the peach and the kiwifruit share a common ancestry: both are native to China.

We obtained a large peach (the better to snack on the remaining portion) and sliced it thinly around the center pit.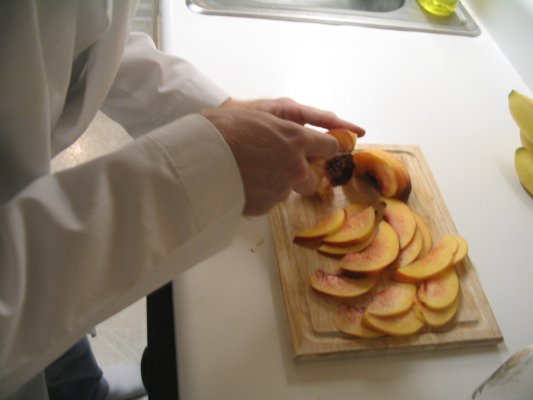 We put a handful of peach slices into a science jar, poured in the vodka and topped it off with as many more slices as we could fit.




Our research indicates that this infusion should be fairly quick, no more than a few days.